Main Content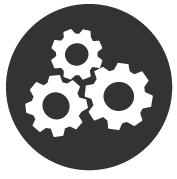 Web Communications manages the University's Web communication efforts and hosts approximately 400 websites for University departments, registered student organizations, and marketing initiatives. Most University websites are hosted on Cascade Server Content Management System (Cascade). We work with departments on strategy and content within the framework of the university's overall communication and marketing goals.
Web Communications also works with departments to ensure that sites are up-to-date by performing regular content audits, link checks, and accessibility evaluations.
View More of What We Do
Flexbox Template Conversion 
The new SIU template for administrative websites (Flexbox template) is now being applied. Keep up with the project and the plan.  
---
Forms:
Walk-in Office Hours
We host open office hours during non-break periods for current Cascade users to come in and get help.
Fall 2016:
Please check back for fall 2016 office hours.
If you would rather make an appointment, please email lizhunter@siu.edu.
Upcoming Trainings
In-person training is required to gain access to your website on Cascade.
Trainings are scheduled on an as needed basis but usually occur once per month.
Register for a training.
Support
View our online training documents and FAQ's
OR

For any website problem or Cascade question, we can provide a timely response if you fill out a web ticket.